Stables
Welcome to Cedar Lodge Stables! Our stables is a year around Hunter\Jumper Stable with a multi faceted program. Sit back and take a tour with our head barn staff, Aquilla as she steps you though the many programs we offer. Please note that all the programs listed below have links to the left that explain these programs in detail.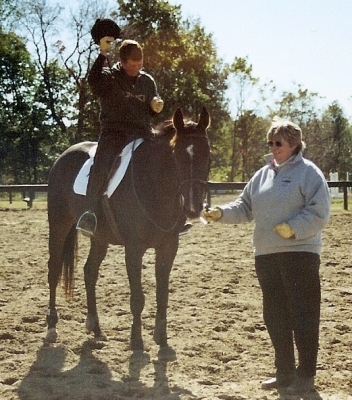 Stable Programs: Boarding, Training, Lessons, Showing, Leasing, Sales.
Stable Facility: Barn, Indoor Riding Arena, Rings, Trails.
Stable Staff: Meet the people that take care of your horses and kids. Or is that the same thing?
Riding Weekends: Weekend getaways, spring and fall for the whole family or individuals.
Riding Retreats: Plan your own spring or fall riding program
Riding for Scouts: Bring your girl or boy scout troop for a satisfying learning experience
Show Team: A chance for campers to show
Camper Horse Board: Everything you need to know before bringing your horse to camp
Our Horses: Meet our string