Riding Lessons
Cedar Lodge Prides itself as one of the best teaching facilities in the Midwest. It's close affiliation with Camp Cedar Lodge allows it to keep both a large school string, and a diverse teaching staff year around. With the addition of both a middle school and high school IEA competition team and it's connection to Kalamazoo College for both weekly lessons and an IHSA competition team, CLS is busy all year long! CLS lessons are geared towards establishing what each rider has as goals and helping them to acheive what they hope to accomplish in a safety and positive enviorment.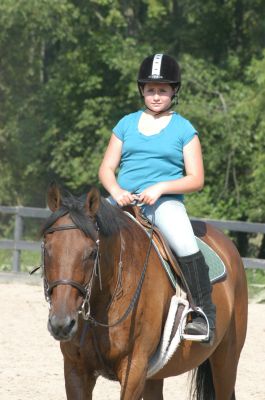 The Facts:
• Great teaching facility: 4 outside rings (3 with different level jumps) and spacious indoor riding arena
• Ages 5 on up regular lessons
• Younger age programs offered in assisted ride program
• Teaching all levels from Beginner to Advanced.
• English riding and Jumping only
• 4 year around instructors offering lessons at different levels
• Diverse school string of 35 horses that you can meet HERE
• • Competition IEA team for students in grades 4-12
Competition IHSA team affilitated with Kalamazoo Michigan
• Multi level Vaulting program for beginner to competition level. Group lessons given 3 times weekly.Hal and Karina
Prices:
Lesson prices are based on a one hour riding lesson. Students are expected to groom and tack their own horses, and students that do not know how are taught as part of their initial lessons.
Group: 35.00 – Private: 50.00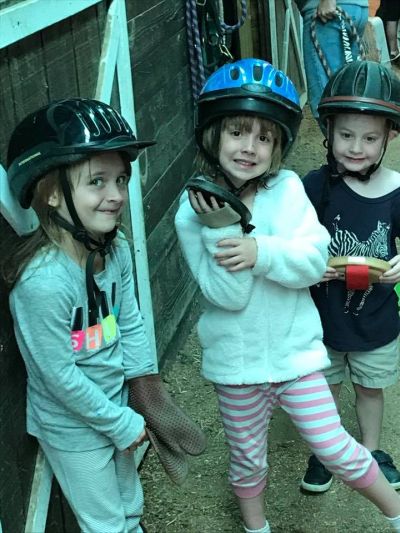 Mini-Me
The minimum age for all horse riding activities is 5 years of age, except lead line and vaulting. For younger than 5 year olds, we offer Mini Me and Lead line classes. The minimum age for lead line and vaulting lessons is 2 years of age.
2-6 yr. olds 45 minute lesson includes grooming, horse care and lead line riding lesson. Must be accompanied by someone over 18 years old.
Price: 30.00
Call for references or to book an appointment: Chris Cochrane(269)674-8072 or campcedarlodge@gmail.com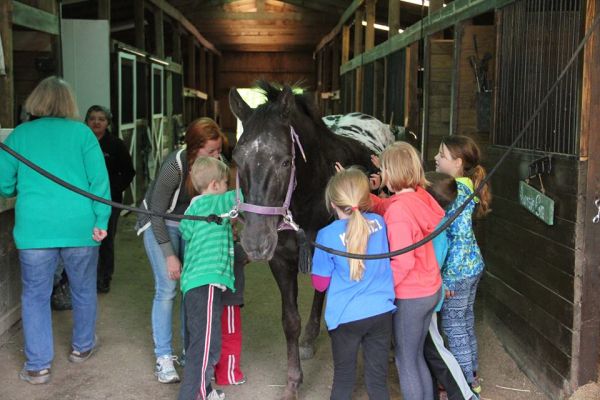 Birthday Parties
Cedar Lodge offers Birthday parties with a animal theme. Pony rides, vaulting (gymnastics on horse back) or farm animal petting zoo are all a possibility. Chose to put up your steamers and serve your cake at our historic lodge, or if the weather is sunny, perhaps you would prefer to host your celebration at our scenic totally private lake. 200.00 minimum or 10/head over 20 for 2-3 hours time frame. Contact campcedarlodge@gmail.com or call (269)674-8071 for more information.
Other prices and costs can be found HERE.